About Pradeep Prakash
Pradeep Prakash has close to 34 years of work experience that includes teaching, sales, marketing, manufacturing, entrepreneurship and behavioural training & consulting after graduating in engineering and management.
He has been involved in training of thousands of executives from all the leading names in India and multinationals operating in India. He has successfully executed number of Organization wide cultural change initiatives in Pharma (especially GBP, Good Behavioural Practices paradigm for Pharma), Power and environment sectors leading to massive transformations and business turnarounds.
He has developed some very valuable psychometric instruments for recruitment and personality assessment. His expertise in this field is widely used by variety of organizations for improving the quality of their recruitment, besides running assessment and development centers for their employees. Moreover, he has also developed some instruments for niche areas like investors & traders, where psychological qualities are of great importance in success.
He has authored two books on Human processes & Self-empowerment, namely "Knock and the Door shall be Opened" and Psychology of Joy. Also he has authored one novel, "Shreya-The Blossoming of a Kashmiri Pandit Girl", which have been widely appreciated in professional and lay circles and written various articles on behavioural learning and growth. His expertise in sales training, empowerment, group dynamics, achievement motivation, leadership, stress management and EQ programmes is well known.
He was board member of premier organisation of behavioural scientists in India namely Indian Society for Applied Behavioural Sciences (ISABS) from Jan 2007 till March2010.
He is passionate about discovery and spread of human processes through writing and training, spiritual growth of self and others and contributing meaningfully in making this world a better place to live in.

A novel by Pradeep Prakash: Shreya-The Blossoming of a Kashmiri Pandit Girl
Save on shipping buy directly author signed copy: pay Rs.400 through paytm no 9810009311 or UPI mindware@kotak and inform details and shipping address by sms at 9810009311
or Click here to purchase the book through Amazon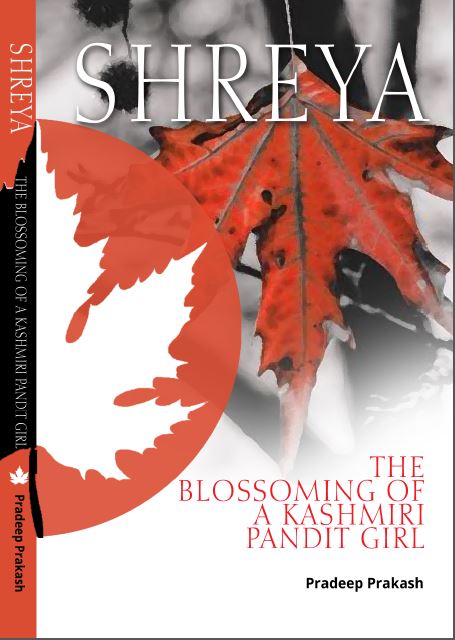 Shreya-The Blossoming of a Kashmiri Pandit Girl
Author :Pradeep Prakash
Book Size : 220 Pages
ISBN-13 : 978-93-5361-983-1

Language :English


Description:
This novel traces a young girl's journey, from the age of 21 to 25 years.It takes us through her intense experiences from the threshold of youth to achieving ultimate enlightenment in the company of Indian mystics. The various challenges in her life, starting from searching for her father, knifed down and lost in riots in Kashmir, shape her destiny. Shreya: The Blossoming of a Kashmiri Pandit Girl weaves the human processes at various levels—self and social—to uncover the growth of Shreya into a strong woman. It shares the interplay of feelings in all their nuances in relationships and how they govern and guide the destiny of people. This story not only entertains but its intensity and insights into relationships give a lifelike quality to the entire reading experience, thus leaving a deep impact on the reader.

The novel has a strong undercurrent of the magic of the Indian mystic tradition and its power in helping people traverse the journey from suffering to salvation. Its goal is to give the deepest of insights into human relationships and philosophy while entertaining at the same time. Its profound understanding and message has been conveyed in the simplest of ways that can be easily understood.

This is an intense book for those who have a deep interest in human psychology and its repercussions on daily life. It distills learnings from my two-and-a-half decades of practice as a professional behavioural scientist, facilitating people, from all walks of life, to lead an enriching life of satisfying relationships and creative endeavours.

Knock And The Door Shall Be Opened!
Buy directly author signed copy: pay Rs.400 through paytm no 9810009311 or UPI mindware@kotak and inform details and shipping address by sms at 9810009311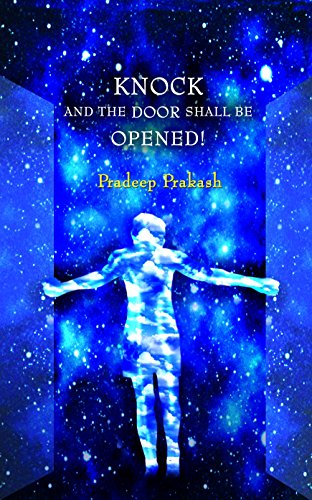 Knock and the Door shall be Opened!
Descrption:This book is about self empowerment principles based on vast experience of the author in the field of Behavioural and Sensitivity training.The book elaborates on taking responsibility, managing feelings, spirituality and self actualization based on fundamental structure of personality comprising id, ego, superego and witnessing consciousness.
Author :Pradeep Prakash
Book Size : 171 Pages
ISBN-13 : 978-1973344254
Publisher : Krantz Publishers
Language :English
What others have said about the book:
Modern man is influenced more by the visible and empirical achievements and ignores the invisible but essentially more valuable aspects like relationships, loyalty, spirituality and the like. This book beautifully highlights the path to growth in this direction. It should be in the reading list of every management practitioner and student.
S.Rajagopal, Ex Chairman, MTNL, New Delhi



I have enjoyed reading the book more so because it is most unusual and an intimate account of how a person has traveled through an arduous journey through life to seek his own identity
Ishwar Dayal, Former Founder Director IIM, Lucknow & Professor emeritus MDI, Gurgaon



This book highlights the need of individual efforts to attain growth. The author has raised issues related to self-growth and shares his experiences to deal with them
Prof MMP Akhouri, Former Executive Director, National Institute of Entrepreneurship Development,
New Delhi & Professor or Entrepreneurship at FMS, Delhi University



There is no dearth of books on Self Development and personal growth but this book is different from all. The elixir of ancient Indian wisdom has been uniquely blended with the modern Behavioural Science knowledge to enrich and satisfy one's logical, emotional and spiritual inquisitiveness. The narration of personal experiences of the author has added to its authenticity and facilitates better understanding. A treasure for seekers of personal growth and self actualization- a sincere effort to experience the world more positively and making it a better. I am sure this book will rejoice many seekers.


Parth Sarthi, Additional General Manager, Human Resource Development Institute, BHEL, Noida



Book Review by Ishwar Dayal, Former Founder Director, IIM Lucknow

Is our destiny in our hands or are we driven by others, or do we wait for God to take care of us? How does one find happiness and be at peace with oneself? Such questions occur to many in life. However, most of us live with such questions but the author of this book went beyond raising concerns and looked for answers. The book describes his experiences to confront these questions and his journey to seek his identity. In this journey he does refer to ideas and concepts to explain or in some way highlight his experiences that either support or differ from traditional knowledge. For example, the author believes that two important aspects of Indian personality are feelings and spirituality. These aspects are an important part of Indian family life. In this respect the orientation of a person in the Eastern World is different from the Western.

In the second chapter the author has emphasized that the exercise of being oneself requires that a person should take charge of his own life rather than blame others for his misfortune and difficulties. The third chapter is an extension of this theme to suggest that it is easy to rationalize one's failures. Success is achieved through one's own efforts and by believing in himself or herself. Chapter four discusses the ways the author has been able to "work towards personal growth." Apart from meditation , the author benefited most by two kinds of inputs : i) reviewing as a habit the events of the day in a diary and learning from this experience, and ii) special attention and serious note of feedback from others, including role models.

Chapter five and the remaining chapters are concerned with several aspects of self development. He believes that recognition of feelings is essential for development. It is also necessary to analyze feelings like anger and hostility, etc. and make conscious effort to overcome them. Such negative feelings can be impediment to one's own growth and for achieving a state of self actualization. Continuing growth depends a great deal on one's acquiring a positive attitude to learn and develop sensitivity to clues that ordinarily we fail to note. In this process the author believes those group processes or what is termed as group dynamics contribute a great deal toward "empowerment of the self". The last three chapters in a sense are different from the earlier nine chapters. These chapters have to do with what the author has described in chapter one, the spiritual self. He believes that spiritual growth is necessary for quality living . He believes that Patanjali's Yoga Sutra can be applied to bring about qualitative change in one's life.

The strength of the book is that it suggests and also provides hints about how an individual can enhance self-awareness . And these methods are illustrated in steps by personal journey towards understanding the self. Those Persons who are concerned with questions such as "Who am I" and "What am I" would find the book useful. The attempt of the author to support certain concepts of growth with his own experiences from life is useful. However, the author appears to find a great deal of time to devote to "self-development." Many people in the humdrum of living may not be able to arrange their time the way the author was able to do.

I found the book extremely useful. This is different both in content and treatment from many books that reflect on the subject of this volume. The book could be useful to students, teachers, managers and all those who seek ways to understand themselves and grow.


Our Websites